Initiatives Towards a Hydrogen-Based Society
Initiatives Towards a Hydrogen-Based Society
Basic Thinking
Denyo regards global environmental problems as a key management issue, and engages proactively in environmental initiatives. We consider initiatives aimed at creating a hydrogen-based society (such as through the use of hydrogen fuel cells) to be one effective means of reducing CO2 emissions and preventing atmospheric pollution, with the aim of preventing global warming.
Fuel Cell Power Supply Vehicle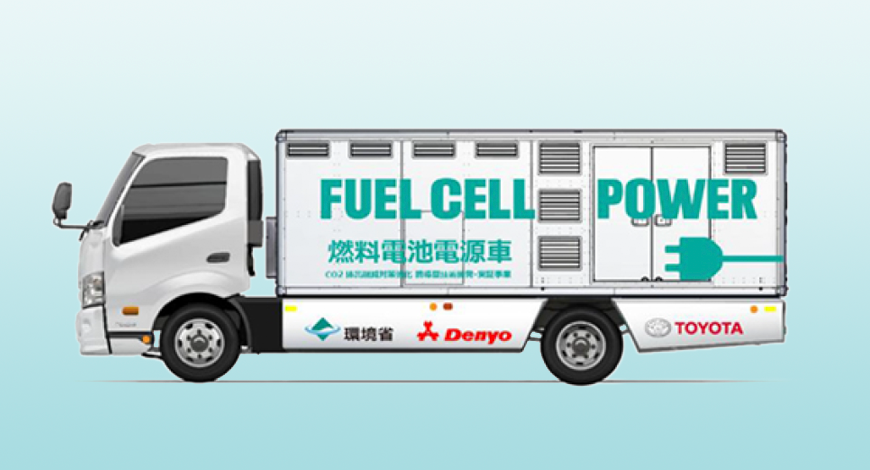 Based on its selection under the Ministry of the Environment's Low Carbon Technology Research, Development and Demonstration Program, Denyo has developed an FCV (a fuel cell power supply vehicle) in a joint effort with Toyota Motor Corporation. Looking ahead, we will continue working to achieve the practical application of this technology through demonstrative test driving and operation.
<News Release>