Winning of Designed in Singapore Award from Singapore Business Review
News Archive
Winning of Designed in Singapore Award from Singapore Business Review
Dec. 19, 2018
Denyo United Machinery Pte. Ltd., a Denyo Group company, recently won a Designed in Singapore Award from Singapore Business Review, a Singaporean business magazine, for its development of a remote monitoring application that facilitates remote monitoring of engine generators.
This application automatically accumulates data needed to improve the performance of engine generators. Users simply log in to the application to view the data. Incorporating a remote monitoring feature, it frees users from the need to visit the location to check generators on site. It enables them to constantly monitor the statuses of generators.
The awards ceremony took place at the Conrad Centennial Singapore on November 20, 2018 with the participation of 150 guests.
The Denyo Group will continue its efforts to develop products tailored to the needs of its customers.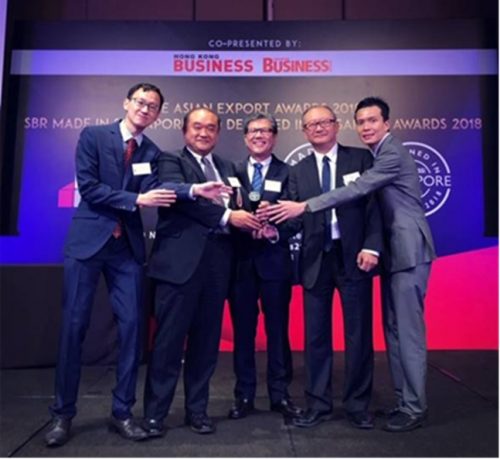 Denyo United Machinery official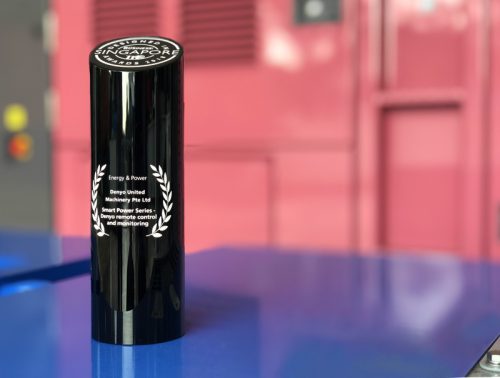 Award Trophy